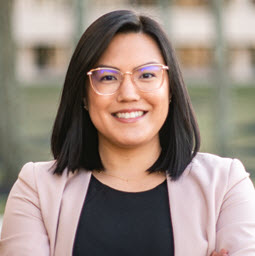 Siva Reyna joined Fairmount Benefits in February 2021 with experience in Payroll, Hospitality and Customer Service. Siva holds 6 years of experience in hotel management and 2 years of experience in payroll, human capital management and pre-tax health benefits.  During her time in the payroll industry, Siva became dedicated to providing businesses small and large with integrated solutions for employee management and retention. Her key strengths are in team leadership, relationship building, and increasing customer loyalty.
As Account Manager, Siva navigates clients through the renewal process by providing insight and analysis of the healthcare marketplace, negotiating renewal proposals and taking lead on employee presentations and communications. In addition to this, Siva also provides day-to-day support for clients helping them to ensure compliance.
Siva is actively involved with a dog foster/rescue organization and in her free time enjoys reading historical fiction, traveling and cooking.