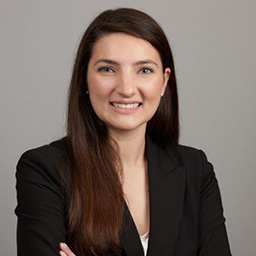 Jessi joined the Megro Group in November 2018 with experience in Sales, Client Management and Marketing. As a graduate of The Pennsylvania State University, Jessi started her career at EMC Corporation and later moved into the insurance industry with Highmark BCBS of Delaware. At Highmark, Jessi managed small and large employer clients directly and through intermediaries. While at Highmark, Jessi attended Villanova University and where she received her Master of Business Administration degree in Management and Marketing.
As Account Executive, Jessi's primary responsibilities at Megro Benefits are centered around the overall management, service, and retention of our small and large group clients including but not limited to understanding and analyzing the healthcare marketplace, providing health and ancillary proposals, ensuring compliance, preparing and delivering employee presentations and communications, and providing day-to-day support for our clients. Jessi is also a licensed life, accident and health agent.
Jessi is actively involved with Serviam Girls Academy in Delaware and in her free time enjoys playing soccer, travelling, and spending time with her family, friends, and boyfriend.