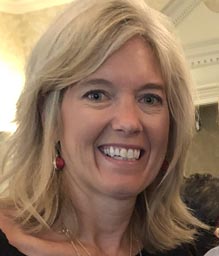 Cheryl Kiley
Founder| Managing Partner Fairmount Benefits
As a founding partner of Fairmount Benefits, Cheryl seeks to understand her client's unique culture and organizational goals.
Cheryl's leadership within the consulting and brokerage services, is one of innovation and proactively anticipating employer needs.
Previously, Cheryl served as a Senior Benefit Advisor with Megro Benefits which she joined in 2001, where she specialized in advising national & regional clients across a variety of industries. She co-founded Fairmount Benefits in 2020, acquiring Megro as part of a larger strategy to enhance and expand benefit services for a broader marketplace.
Cheryl began her career in the carrier setting of both medical and pharmacy management with PCS and Aetna US Healthcare. During her tenure at Aetna US Healthcare Cheryl was a district sales manager for South New Jersey & Delaware.