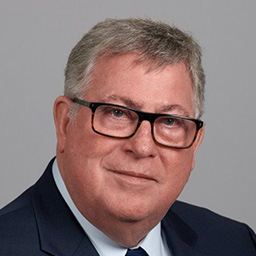 Bill Butler joined The Megro Benefits Company in 1996. His diverse experience has proven an asset in the growth of The Megro Benefits Company.
Prior to joining Megro Corporation Bill was employed for 13 years by The Guardian, on the Group side of the house. He held the Regional Manager Title from 1990 to his leaving in December of 1996. He was responsible for the expansion of market share as well as the running of the Philadelphia Region. He accomplished expansion by adding an office in Harrisburg, while developing and introducing new products for Guardian.
Bill spent 13 years with Xerox prior to joining Guardian. After he moved to Philadelphia he rose to The Major Accounts Sales Manager, Xerox Philadelphia Branch office. Bill held many different positions prior to his move to Philadelphia, These positions and tasks ranged from the introduction of new products, to sales skills training.
Bill grew up in the Scranton Pa. area and currently works a great deal of his time in the Northeast Pa. market. This Northeast Pa. attachment often allows the opportunity to work with both class mates and alumni of the University of Scranton, his alma mater.