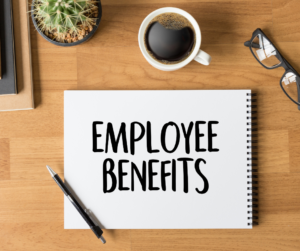 First quarter, many employers are beginning a new benefit plan while also developing and implementing their yearly and long-term strategic plans, making it a great time to start thinking about refining their benefit strategy. Open Enrollment is always a stressful time as employers juggle increasing cost, avoiding disruption as much as possible, retaining employees, and ensuring their benefit package remains competitive, all while remaining within budget. @FairmountBenefits has partnered with long-term client @Divurgent to bring you best practices for a creating a multi-year benefit strategy to help our partners achieve their goals from both an advisor's and an employer's perspective. The four key ways to approach your benefit strategy are a proactive timeline, an understanding of the employer's objectives, a clear multimedia communication strategy, and a trusted advisor to lead the process.
Create a Proactive Timeline
Believe it or not, now is the time to begin planning for next year (and beyond). Through Fairmount Benefit's Proven Process, we start the year with a Post Open Enrollment Session in which we review what occurred throughout the renewal process and Open Enrollment and begin planning for the upcoming year. We believe it's important to have multiple touchpoints throughout the year which is why our Proven Process includes four check-ins. This ensures we understand the developing needs of the client throughout the year.
In August/September, we begin planning for the upcoming renewal, which includes reviewing utilization reports, the client's goals and objectives, alternative options in the market, and the Open Enrollment timeline. Unfortunately, we are often bound by the carrier's late release of the renewal, but our early planning allows us to get to work immediately upon receipt of the renewal. In @Divurgent's case, we were equipped to go out to the market the same day we received their renewal. We garnered competitive data and worked with the @Divurgent HR team to review what solution best met their goals.
Understand the Employer's Objectives
As outlined above, our regular communication with our clients allows us to better understand their objectives. We have seen some employers expanding their hiring pool to a national basis and some going completely virtual; this has required them to revise their benefits package to meet these new needs. The "Employee's Labor Market" has meant that employers are looking for ways to keep employee contributions the same, or minimally impacted, while maintaining or improving benefit packages. It all comes down to the specific needs of the company. In @Divurgent's case, the cost increase for their renewal was simply too much for the company to endure, but we were able to find enhanced benefits at lower cost in the market. Additionally, @Divurgent has emphasized the need for mental health resources and we were able to ensure these were included in their new benefits offerings.
Wendy Kadner, Chief Human Capital Officer at Divurgent echoed the importance of understanding clients' goals, sharing "Fairmount excels in Understanding Divurgent's objectives, business needs and areas of focus.  I appreciate the true partnership we have with the Fairmount Team."
Implement a Clear Communication Strategy
Putting all of this thought and planning into benefits is only as good as the communication strategy behind it. An effective communication strategy is key for employers to leverage the entire value of their benefit package. Some examples of how Fairmount helps employers in this aspect include:
Utilizing proprietary benchmark data through United Benefit Advisors including, over 40,000 health plans in the mid-market space
Utilizing compensation statements, a service that shows employees the monetary value of the benefits their employer provides
Utilizing a multimedia approach: in addition to print materials, we also host virtual meetings and provide recorded webinars and short videos on specific benefits such as telemedicine or spending accounts
Ensuring a smooth transition for any plan or carrier changes, including providing employees with reminders to look out for new ID cards, create an account with the new carrier, and how to verify their providers are in the new network
Wendy also added "I completely appreciate the communication strategy Fairmount Benefits offers Divurgent and our Team Members.  It is so important to a successful Open Enrollment execution.  Thank you for effective, clear and relevant data, communications and knowledge."
Partner with a Trusted Advisor
Lastly, and arguably most importantly, is having a trusted advisor to lead the process and leverage relationships. We have been fortunate to work with @Divurgent for many years, which has forged a deep relationship built on an understanding of the organization, their goals and objectives, and their employee population. Additionally, our deep carrier relationships help us deliver custom solutions that fit our clients' needs. @FairmountBenefits views itself as an extension of our clients' HR and Finance teams driven by the question "what is best for the client?"
We hope these four strategies help you in implementing your 2023 benefit strategy. And if you are in need of a trusted advisor, @FairmountBenefits is only a phone call or direct message away!