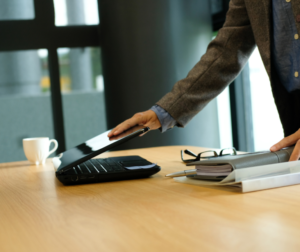 The term "quiet quitting" swept the corporate world this summer, leading to debates over what it meant and if it mattered.
Quiet quitting is described as employees performing the basic requirements of their jobs and nothing more.
A lack of engagement or psychological detachment is at the root of this trend. In a recent SHRM Research survey, 51% of HR participants were concerned about the repercussions of quiet quitting, including low employee and manager engagement.
HR leaders can take proactive steps to engage their teams.
Upskill managers to engage a diverse workforce
The modern workplace involves employees from multiple generations, work locales, and experience levels. Managers can be lynchpins in the response to quiet quitting because they have the unique perspective of interacting with each employee directly. Train managers in flexible management techniques so they can shift their styles to meet individual employees' needs.
Create a vivid vision of success
Purpose is a key driver for employee engagement. Involve your teams in crafting a purpose that speaks to them. Look for opportunities to partner with employees to further connect the visions among staff, creating further engagement.
Show you care
Gallup surveys indicate that employee engagement for those under 35 dropped most significantly. What contributes to this change? Many younger workers don't feel someone personally cares about them or their professional development. Managers can leverage weekly conversations to show their genuine concern.
Quiet quitting may be employee engagement repackaged using trendy lingo. Nonetheless, attracting and keeping employees happy are central to supporting a collaborative culture.
© UBA. All rights reserved.