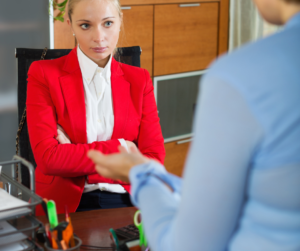 Polarizing topics are difficult to navigate. There are an endless number of topics that incite strong opinions, including politics, religion, gun control, and abortion laws, to name just a few. A Society for Human Resource Management (SHRM) poll reported that 56% of respondents observed an uptick in political discussions at work over the last four years. Many individuals are uncomfortable with disagreement, whether the conversation is about work projects or the world at large.
Healthy workplace debate starts with understanding how to "be present" for conversations. Here are a few strategies to prepare yourself to engage in contentious conversations.
Check your biases at the door.
Disagreement often stems from unconscious biases—assumptions, beliefs, or attitudes that may reinforce stereotypes and hinder you from understanding other points of view. Try leaving your preconceived notions at the door and engage using a beginner's mindset.
Encourage curiosity.
Frame the conversation as an exploration of a new point of view rather than a debate to sway the other party. Try using the "listening triangle" framework to pique your curiosity. The simple, three-part process includes asking questions, listening, and then restating what you heard. This is an opportunity to learn from your colleague.
Acknowledge that disagreements are vital to change.
When conducted respectfully, disagreements can lead to new ideas, result in more collaboration, and encourage psychological safety. Working through an issue with teammates increases trust and brings you closer. It encourages others to speak up when they have a concern. Healthy arguments take place in high-performing teams.
Companies can take the initiative to educate employees on ways to deal with conflict and maintain positive relationships at the same time. Employees who can navigate polarizing topics are better prepared for success in the modern workforce.
Leadership Tip
A part of being self-aware is knowing how and when you work best. Leaders who "actively procrastinate" understand that they are motivated by the pressure of an upcoming deadline.
© UBA. All rights reserved.