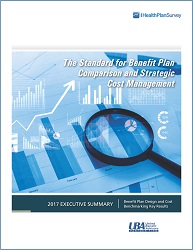 I'm happy to report that this year's UBA Health Plan survey achieved a milestone. For the first time, we surpassed 20,000 health plans entered—20,099 health plans to be exact, which were sponsored by 11,221 employers. What we were able to determine from all this data was that a tumultuous Presidential election likely encouraged many employers to stay the course and make only minor increases and decreases across the board while the future of the Patient Protection and Affordable Care Act (ACA) became clearer.
There were, however, a few noteworthy changes in 2017. Premium renewal rates (the comparison of similar plan rates year over year) rose nearly 7%, representing a departure from the trend the last five years. To control these costs, employers shifted more premium to employees, offered more lower-cost CDHP and HMO plans, increased out-of-network deductibles and out-of-pocket maximums, and significantly reduced prescription drug coverage as six-tier prescription drug plans exploded on the marketplace. Self-funding, particularly among small groups, is also on the rise.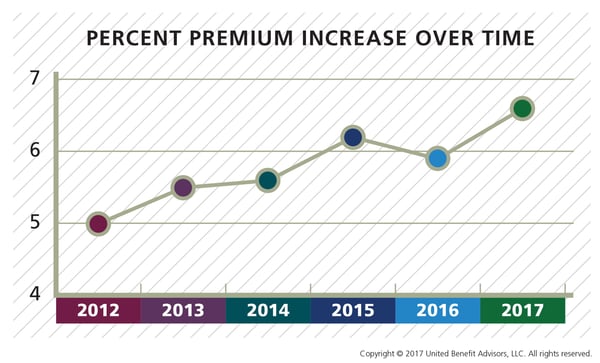 UBA has conducted its Health Plan Survey since 2005. This longevity, coupled with its size
 and scope, allows UBA to maintain its superior accuracy over any other benchmarking survey in the U.S. In fact, our unparalleled number of reported plans is nearly three times larger than the next two of the nation's largest health plan benchmarking surveys combined. The resulting volume of data provides employers of all sizes more detailed—and therefore more meaningful—benchmarks and trends than any other source.
By Peter Weber
Originally Published By United Benefit Advisors