We've just released the latest findings from the UBA Health Plan Survey related to how health reimbursement arrangements (HRAs) and health savings accounts (HSAs) are being used among employers. (Spoiler alert: California employers lead the way with the most generous account-based plans.)
So which is faring better in the industry, HRAs or HSAs? The answer very much depends on where you are in the country, what industry you're in, and how many employees you have. See our free special report for all the detailed findings.
At a glance, here are the winners and losers when it comes to HSA plans: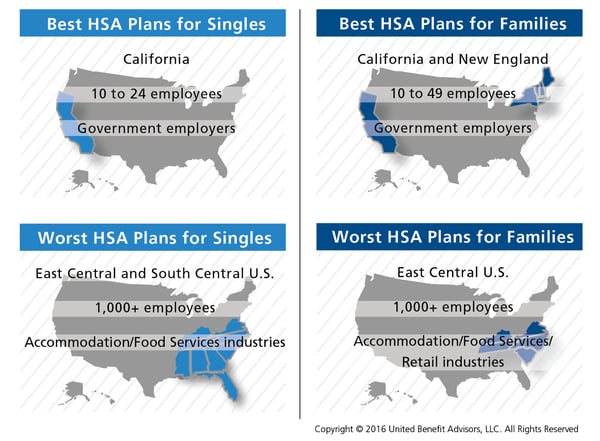 A health reimbursement arrangement (HRA) and a health savings account (HSA) have many things in common, but also several key differences that define their purpose and benefits. For a closer look at the differences and similarities, see the UBA document HRAs, HSAs, and Health FSAs – What's the Difference?